Discover the

secret method

to becoming

unstoppable.


How to

quickly

develop ankle-breaking handles and super shooting skills that are Game-Ready...


SECURE CHECKOUT
↪
A
comprehensive

skill-building curriculum for

ALL levels!

Have you ever dreamed of becoming unguardable on the basketball court?

Imagine being able to literally change a game with your skill-set.

Imagine having handles that are SO good that it looks like your defender is sliding on ICE! Wouldn't that be wonderful?

Now picture having footwork that is so fine-tuned, that you are able to efficiently freeze defenders, change your speed, accelerate, and stop on a dime! Wow!

Furthermore, I'd like you to imagine being able to shoot the lights out from long range and mid-range. You can pull-up from deep, and your handles and footwork are so good that your defender has a dilemma. Should he let you shoot or risk being embarrased off the dribble?

In addition, your teammates love to play with you because you can unselfishly hit them with pin-point passes when they are in scoring position. In short, you are unguardable and a nightmare for the opposing team to try and defend.

Does this sound good to you?!

So why hasn't this happened for you yet?

This probably isn't the first time you've been looking for a proven method to rapidly improve your game, is it?

When you watch the above video to the end, you're going to learn about the "secret" blueprint that some players have used to become unstoppable.

Through over 20 years of systematic research, we have come across 3 BIG discoveries:

We could not find a quantitative assessment of skills that could be used to objectively determine the game-ready skill level of a player. This means that these trainers and coaches had no way of objectively determining whether or not a player's skills were actually getting any better! The assessments were primarily subjective… And if there was some analyzation of skills, it was quite limited, meaning it was not comprehensive and not game-ready. This still holds true to this day.

We could not find a comprehensive workout curriculum for game-ready skills that was tailored to specific levels. Without an objective way to precisely determine skill level, it is not surprising that these workout curriculums are neither precise or comprehensive.

We also could not find fine-tuned skill instruction that provides maximum game-ready performance against intense defensive pressure. Most methods we have seen are practice-ready at best, and this is a BIG problem!

We found that a player could never maximize his or her potential without these 3 pillars.

Through over 20 years of research and testing, we have fine-tuned an evaluation system to be able to assess the game-ready skill-set of a player. This system will provide a skill rating from zero to 100 of any basketball player.

Our eval system evaluates shooting, dribbling, passing, conditioning, agility, mobility, and more in only 7 drills!

Once you know exactly how good your skills are from 0 to 100, you will be able to objectively chart your progress AND have customized workouts literally at your fingertips.

You can access the University on a smartphone, a tablet, or a computer.

Every player in the world, regardless of age, gender, size, or level of play, will fall somewhere between Zero and 100 on our Rating system. This is a program that a player could do throughout his/her basketball life, because no matter how good the player becomes, there will still be room for improvement.

This means that if you are playing in the NBA right now, this training curriculum can help you drastically.

In addition, if you have a child or grandchild that is just beginning to play basketball, this curriculum will help him/her build fundamental skills in a fun and empowering way. Just imagine how good your child or grandchild could be with this curriculum. You'll even be able to objectively see how much he/she has improved.

Our systematic curriculum has been designed to empower a player to build Game-Ready skills as fast as possible. Have you ever struggled to translate your skills from practice to games? Well, through our more than 20 years of research we have found the optimal way to make this happen. Are you ready to learn these secrets and put them into practice?

Note: Watch the video above for more information.
↪
Here's what you will receive in
Superhandles University:
Over 75 Full Workouts on video!

Players can perform these workouts in their
entirety
while the specified workout video is playing
! You won't have to read the drills off a sheet of paper or try to remember how to perform a particular drill. Just play the video and do the workout while it's playing. Pretty easy, huh?!
More insight on the workouts:
12 Fundamental Workouts specifically designed for beginners. These workouts fall within our 0 to 10 skill range. If you have a child or grandchild who wants to become better at basketball, these will help you tremendously!
12 core Game-Ready Workouts. All you have to do is play the instructional workout, and do the workout along with Jon and other Superhandles players. Some of these workouts are individual workouts and can be done alone, while others are Contact workouts and require another person.
8 Crazy Handles Workouts! This includes 7 different 1-hour Crazy Handles Workouts as well as one long Crazy Handles Workout that is approximately 2 hours and 48 minutes in length. These workouts will teach you crossovers and other moves that have been used by Kyrie Irving, Jason Williams, Allen Iverson, Jamal Crawford, Stephen Curry, Grant Hill, Michael Jordan, and many others. Footwork, body position, hand position, head position, and eye position are explicated in extreme detail for the moves in these workouts. Furthermore, pull-up jump shots, floaters, and hook shots are detailed and emphasized as well. If you want Crazy Handles that are Game-Ready, these workouts are for you!
The Killer Crossover Workout. Learn how to develop a Killer Crossover that is Game-Ready.
The DB-Out & Double-Team Workout. Learn how to do the move that Allen Iverson famously did in the 2001 NBA Finals. In addition, learn how to develop skills that can enable you to handles double team pressure.
2 Full-Court Workouts. These workouts will help build game skills at full-speed. Full-Court Workout #1 focuses on rapid consecutive handles while sprinting, while also focusing on attacking a defender at full speed. Full-Court Workout #2 focuses on pushing the ball up the court and transitioning into a hard stutter-step. A variety of different moves are drilled. The last 10 minutes of this workout incorporate live drills against defense in order to apply the drills/moves that have been previously performed. You will also find that this workout is quite the conditioner!
12 additional Game-Ready Workouts. Our Game-Ready workout library has been steadily growing, and we plan to continue adding more workouts as we see fit. Please let us know of a workout you would like to see!
Access to 5 pre-recorded Live at the Barn Workouts. These worked were recorded live at the Hildebrandt barn in Dayton, Oregon. The workouts focus on a variety of drills, moves, shots, passes, and footwork.
Video Tutorials:

Access to our Super Shooting Instructional Video. This video will teach any player how to shoot a basketball in the quickest and most game-ready being taught today. This video exposes many pseudo shooting requirements that are commonly taught and shows you why they are hurting your shot! (Our new 2016 version will be added soon!)
The Super Fundamentals Instructional Video. This video explicated the key fundamentals that should be performed in all Superhandles workouts.
The Common Mistakes Instructional Video. This video addresses the most common mistakes that players make during Superhandles workouts and how to correct them.
2 pre-recorded Live Q & A's. These Q & A sessions provide answers to questions that can make a difference in your game.
Track Your Progress and More with these AMAZING features:

The Super 7 Fundamental. This is the eval that every player should start with. This assesses a players' fundamental skills from 0 to 10. To "unlock the door" to the next 90 levels, a level 9 must be achieved. Proper fundamental skills must be developed in order to build game-ready skills as quickly as possible. This eval should be performed every 2 to 4 weeks.
The Game-Ready Super 7. This the full 100 level rating system for shooting, dribbling, passing, conditioning and more that can begin to be utilized once a player scores at least a 9 on the Super 7 Fundamental. This eval should be performed every 2 to 4 weeks.
Bench Mark Contact Evals. This system consists of the Game-Ready Shooting Eval and the Game-Ready Dribbling Eval. Once a player scores at least a level 20 in the Super 7, he/she can begin utilizing the contact evals every 3 months. These should be used in conjunction with the Super 7 in order to give a deeper assessment of your skill-set, identify weaknesses, and provide the detailed feedback you need for you to become the best that you can be.
Access to our Workout Tracking System. After each workout you perform, you will have the ability to enter your shooting and dribbling stats on your Hoopfolio page. Shooting stats can be graphed on a day-to-day, week-to-week, or month-to-month view. You will be able to document all of your workout workout statistics on a daily basis. This is a paramount component to maximum improvement!
Access to all of our included videos for as long as you're enrolled!
STOP

wasting your time with other training programs that over promise and under deliver. This is probably not the first time you have been looking for something that works. Well, it's time you try a curriculum that has over 20 years of research, is e proven, and thoroughly game-ready.

Do you want to one day be unguardable? Give Superhandles University a try and see what it can do for you game.
↪
Receive these
FREE BONUSES!
5 Youth Program Workouts. All 5 workouts from the Youth Program are included. These workouts focus exclusively on ball-handling and can be in a small area without a basketball hoop. If you have a garage or a driveway, these workouts with work quite well! You (or your child or grandchild) can do a workout while watching on a mobile device or TV, or by listening to the mp3 audio of the workout. There is music in the background and it provides a fun way to improve!
20 Workouts from the 10-Minute Program. 20 different 10 minute workouts from the 10-Minute Program are included. These workouts focus on shooting and dribbling. They may only be 10 minutes, but they are about as intense as a moped on an incline. Over 450 drills are included in these workouts alone!
23 Workouts from the 30-Minute Program. All 20 workouts from the 30-Minute Program are included along with 3 extra workouts for the 30-Minute Program.
Superhandles has been highlighted in:






"In over 40 years of coaching and playing the game of basketball, I have never seen an instructional program that can yield such amazing and quick results as the Superhandles program. When I think of Jon Hildebrandt on the basketball court, one word comes to mind, UNGUARDABLE! When I think of the Superhandles Advantage Program, another word comes to mind, REVOLUTIONARY!"


BRUCE MOORE - Former Head Coach, Riverview High School & Amity High School

"The Superhandles 100 level program is easy to use and allows the player to set goals and see immediate and long term success. It is simply the best and most affordable program available for the basketball player who really wants to be a special player."


DOUG MILES - Head Coach, Marshfield High School

"Jon's program takes it to a whole 'nother level. I mean, I learned a lot from Ganon Baker, Jason Otter, and Micah Lancaster. They're great trainers in their own right. But what Supe does with the basketballs and shooting … he takes it to a whole 'nother level. He covers everything. I call Supe's program the Defense Destroyer. He's taken the point guard game, and just the dribbling game altogether, and taken it to a different level. Supe really has taken my drills, and the drills he's taught me, and it translates to the game … which was what I was missing. I think that's the biggest thing that Supe has over everybody else. I finally got my dream fulfilled and played my first year of professional basketball in Orlando. Without the Superhandles training, I would have never been able to do that."


JASON BUNCH - Former Pro Player
↪
Over 100 Workouts Worth of
Game-Ready Skills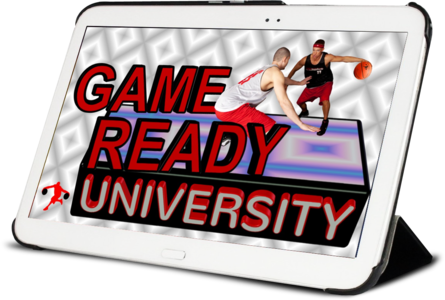 This program will teach and train you in
systematic
fashion to build
Game-Ready skills
against intense defensive pressure
, which include:
The Pull-up jump shot.
Handles that will empower you to go anywhere you want on the floor.
A multiplicity of ways to create space off the dribble.
Pin-point passing skills to set-up a teammate.
Optimal footwork techniques for spot up shooting, dribble moves, and pull-ups.
Game-tested crossover dribbles & over 50 Super Moves off the dribble that can be used to create an advantage.
Shots that can be used to score around the basket.
Mid-Range and 3-Point shooting.
Skills to handle the ball and shoot against fouling defenders.
Much, Much more.
If you were perfectly content with your current training regimen, you probably wouldn't be reading this right now. But if you decide to pass on our training system, what's going to happen if one day you end up facing a player who
did
enroll today? Who's going to have the
Superhandles Advantage
?
The fact that you're here right now indicates that
you want to become a
Game-Ready
player. You might have dreams and goals in the game of basketball that you would like to achieve, without an optimal
roadmap, you probably won't maximize your potential
. The good news is that Superhandles University can help put you on the path to reach your dreams, regardless of your age, your size, or your athletic ability. This curriculum works with players of various levels and abilities and gives them an accurate roadmap to maximize their potential.
You have nothing to lose, and the Superhandles Advantage to gain, so start today!

If we sold everything included in the University separately, the total value would be
over $5,103.
But there's good news. We aren't going to charge you even close to that dollar amount. You can enroll now for
only $27 per month
. This is
less than $1 per day!
This is an incredible deal. And if you aren't yet convinced, you can even try out Superhandles University for
FREE
for 31 days, so
there is no risk to you
. If you would like to do this, click the free trial link at the
top of the page
.
If you're ready to fully enroll and want to pay today, click the
yellow button
at the bottom of this page to do so.
Note: If you decide that you no longer want to improve your game, you can
easily
cancel
on your account page

.
Just cancel before the 31 day trial ends and you will not be charged.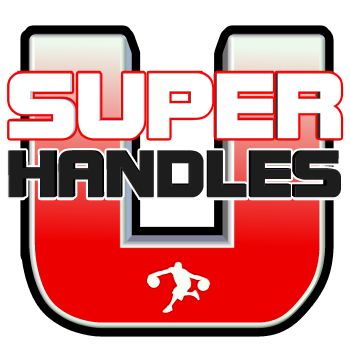 Start Gaining the Game-Ready Advantage Over Your Competition
NOW

.

I want become a member of an elite group and do everything I can to reach my basketball goals and dreams.

SECURE CHECKOUT
No thanks. I do NOT want to be the BEST player I can be!