↪
Now You Can Gain An Advantage Over Your Competition
The Handles At Home 12-Week Program is designed to make players harder to guard with workouts at home ... and you don't even need a basketball hoop!


This daily 12-week curriculum includes 23 different workouts that you can do right along with the video and audio.

You'll also get PDF downloads for each of the 23 workouts that you can use to document your workout stats.

Since performance is documented, you'll be able to measure your progress and set goals you can work to achieve.


If you'd like to build game-ready handles that can make you harder to guard in 10-30 minutes per day, the Handles At Home 12-Week Program is for you!


Now let me tell you more about what the Handles At Home 12-Week Program is and how it will help you.


Condition your entire body. The workouts are intense, but you can go at your own pace.

Become even harder to guard. Use this proven workout plan to build more moves off the dribble, while also getting into better shape in the process. These workouts train real skills that can help you against real defenders.

Build stronger legs and arms without lifting weights. You're going to be sitting down low in an athletic position while doing various drills and moves. Really work on executing the drills in the manner they are taught, because this will help you both on offense and defense.

Build a quicker first step. This is a big area of emphasis in this program. The speed of your first step with the ball. You'll not only learn specific techniques that can make your first step quicker, but you'll also be training your first step with explosive first-step training.

How to really use 2 basketballs to build game-ready skills faster. Both your hands will be working. These drills also work both the right and left sides of your brain. They can be quite a challenge, but can also help you tremendously.

And that's just a brief summary of what you'll get with the Handles At Home 12-week program!
Just imagine what your game will be like when you have the ability to keep challenging yourself for 12 straight weeks and make progress even faster.... both with your basketball skills and your conditioning.


The workouts are really fun. There's music in the background, and you'll actually be able to measure your progress during your workouts. And that's a key thing. So, you'll be able to set actual numerical goals for your workouts and track your progress.


All you need to do is follow your workout plan, which assigns your workouts on a daily basis for the next 12 weeks.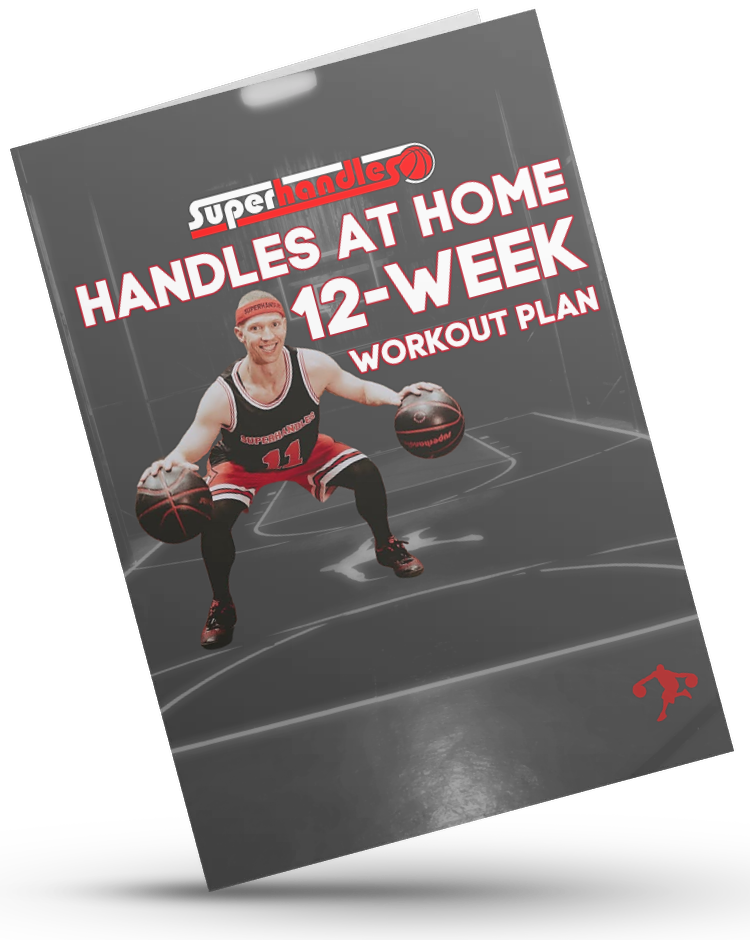 You'll be assigned three workouts each day, with each workout being approximately 10 minutes in length.
Just perform a minimum of one
of your assigned workouts each day. And if you're willing and able to do more, go for it!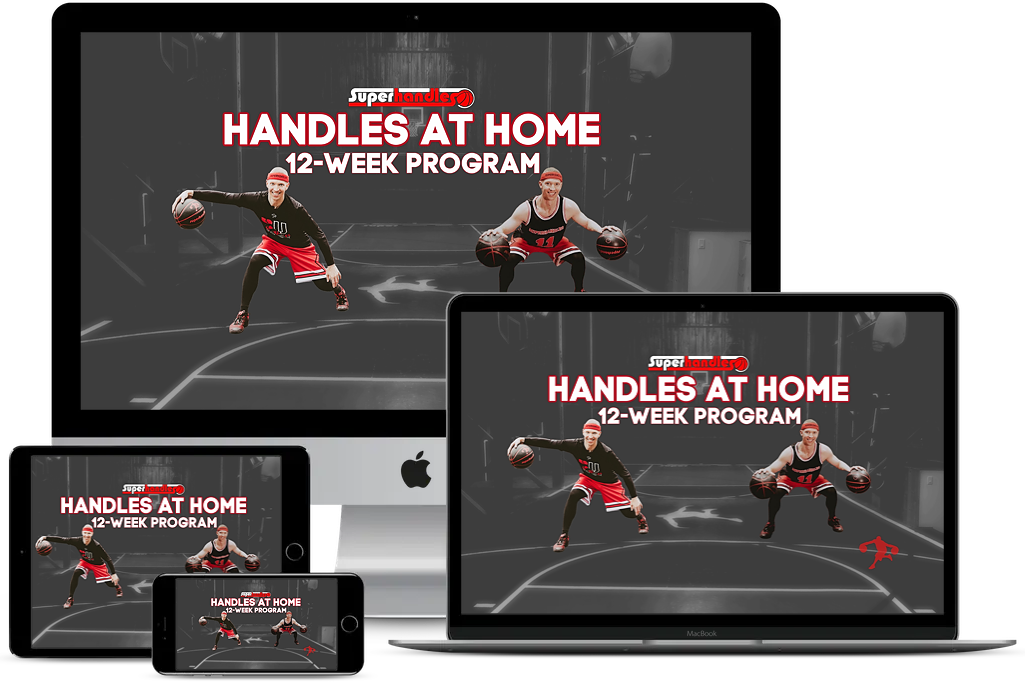 You can get the Handles At Home 12-Week Program for just $147.